News and Activities
04 November 2019
Raimon Land Flags "One City Centre" A new landmark for rental office in the golden location of Ploenjit Revenue recognition at the beginning of 2022, amounting 1,000 million baht on average per year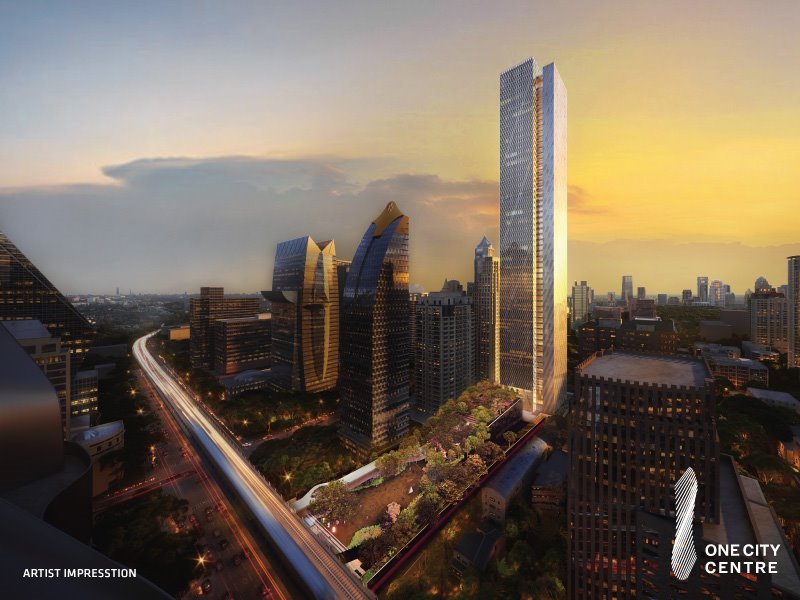 Raimon Land flagged the project "One City Centre", a new landmark for rental office in the golden location of Ploenjit which will be available for service in the quarter 4/2022. The executive, "Mr. Lionel Lee" is confident in the good feedback and full rent. The revenue recognition will start in early 2023, amounting 1,000 million baht on average per year. It will affirm the revenue base and bring up good constant return to the company.
Mr. Lionel Lee, CEO of Raimon Land PLC or RML, the leading luxury real estate development of Thailand, revealed that the project "One City Centre" (OCC) is an A-graded rental office building on the central business district (CBD) on Ploenjit Road. The investment amounts approximately 8,800 million baht which is divided into 5,500 million baht of construction cost and 3,300 million baht of land rental cost. The project is under construction which will end in October 2019. The progress is 19.80%. It is expected that the construction will be completed as planned which is in the quarter 4/2022 and the revenue recognition will begin in early 2023 amounting approximately 1,000 million baht or 10% of the total revenue of the company in 2024.
Meanwhile, after the Company launched this project, a joint venture with Mitsubishi Estate, a leading estate developer from Japan, it was found that the feedback is positive. Due to the long experience in real estate, the professional and reliability from luxurious customers, it is anticipated that when the construction is completed, the down payment will be full as the rental area is 61,000 square meters. It is divided into rental office for 92% and retail shops for 8%.
The project "One City Centre" provides full facilities and responds to the customers' demands because the available area size starts from 89 square meters to 1,440 square meters on the 61-floors building. The travel is simple and the location is near Ploenjit BTS station and Chid Lom BTS station, close to leading department stores and 5-star hotels. After the completion of the construction, it is believed that the project will be another main landmark in Ploenjit area certainly." Mr. Lionel Lee said.
In addition, the "One City Centre" project is the joint venture with Mitsubishi Estate Co., Ltd. As incorporated by Raimond Land 548 Co., Ltd., the project has the capital registered amounting 1,300 million baht. Raimond Land holds 60% of ownership and Mitsubishi Estate holds 40%. The site is located on around 6 rais of land, under the 30-years rental contract. The Company already registered the license
to Department of Land. However, the rental price has not been disclosed yet. Presently, the rental price in the area is averagely 1,400 - 1,600 baht/ square meter/ month.