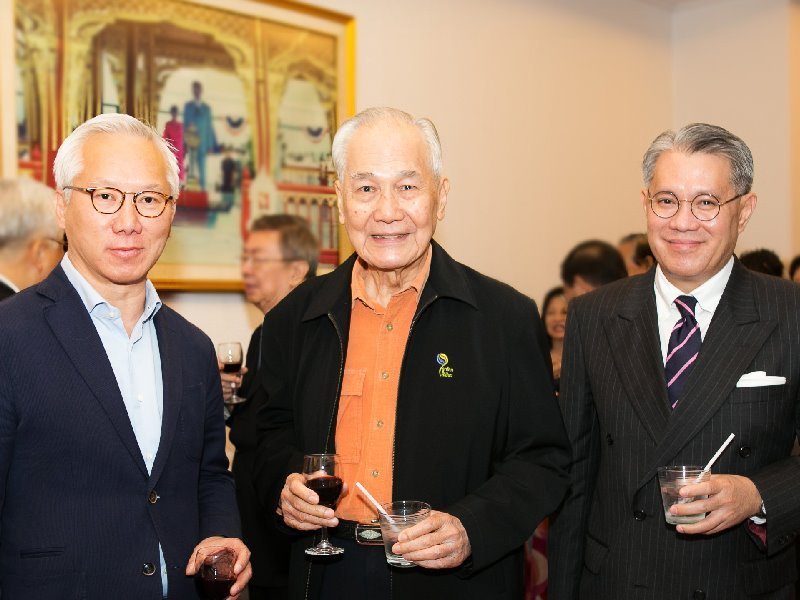 Bangkok, 27 January 2015 – Premier real estate firm Raimon Land has just announced the signing of a long-term sponsorship agreement with the Bangkok Symphony Orchestra (BSO), widely acclaimed as one of the country's finest orchestral ensembles.
Since its founding in 1982, the BSO has earned a well-respected place in the Thai arts community by holding many memorable concerts and recitals with some of the world's most renowned conductors and soloists, such as Soprano Dame Kiri Te Kanawa, cellist Yo-yo Ma, flautist Sir James Galway, and many other illustrious artists. In addition to adding vibrancy and dynamism to the local scene, BSO's concert tours have also been very well received abroad, in countries including Korea, Malaysia, Cambodia, Indonesia, the Philippines and Japan. Its widespread acclaim makes it one of the most respected orchestras in the region and a true cultural ambassador for Thailand.
Johnson Tan, Raimon Land CEO and Board Director, said: "As a property developer committed to excellence and enhancing the community, Raimon Land is proud to play a small role, along with many other esteemed sponsors, in support of such a worthwhile endeavor. The BSO continues to bring people together and enrich lives through an appreciation of the arts, and it shares the same aspirations and values as our company."
The latest performance of the BSO, held at the Thailand Cultural Centre, was a piano concert under the annual Great Artists Concert Series 2015, featuring Poland's prominent piano soloist Krystian Zimerman. He played Brahms Concerto No. 1 under the baton of Canadian conductor Charles Olivieri-Munroe.
Mr. Johnson Tan, Raimon Land CEO and Board Director, gives a warm welcome to Mr. Anand Panyarachun (center) and M.L. Subbhasiddha Jumbala (right) during the Bangkok Symphony Orchestra's Great Artists Concert Series 2015. The leading Thai real estate company has committed its long-term support for Kingdom's leading orchestra.