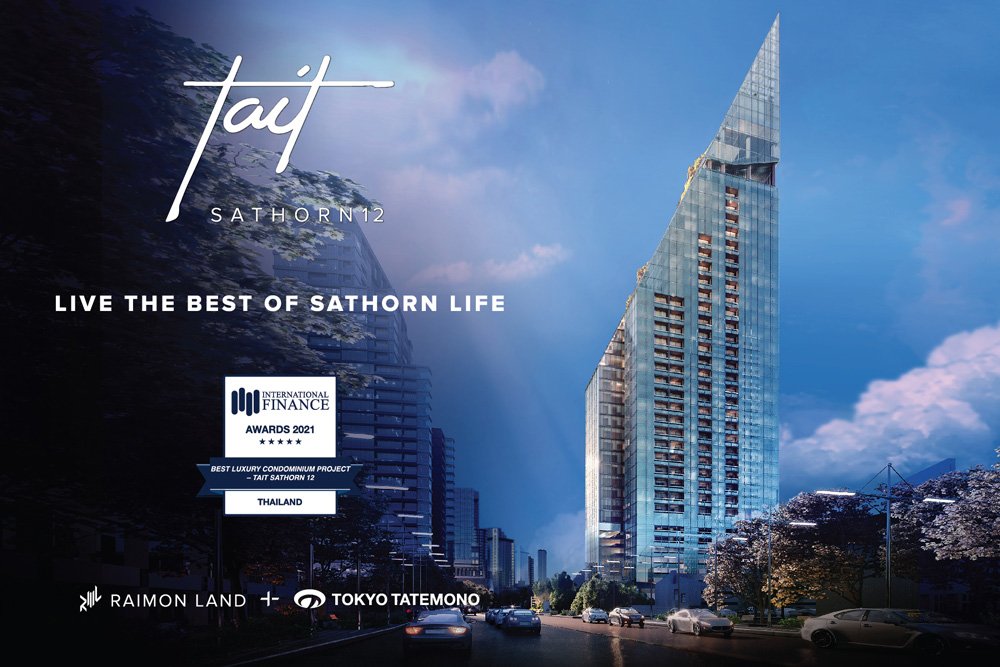 Bangkok, Thailand - Raimon Land Public Company Limited ("RML" or the "Company"), is honored as TAIT SATHORN 12 earns award for BEST LUXURY CONDOMINIUM PROJECT - Thailand 2021 from International Finance Award 2021, reinforcing Raimon Land as Thailand's leading developer of luxury real estate.
Korn Narongdej, Chief Executive Officer of Raimon Land and Thailand's leader in luxury real estate development, revealed that it is an honor for TAIT SATHORN 12 to receive the award for BEST LUXURY CONDOMINIUM PROJECT - Thailand 2021, an award given to condominiums that display remarkable designs, facilities, and value functions. The award was by UK's International Finance Publications Limited's leading business and finance magazine, International Finance.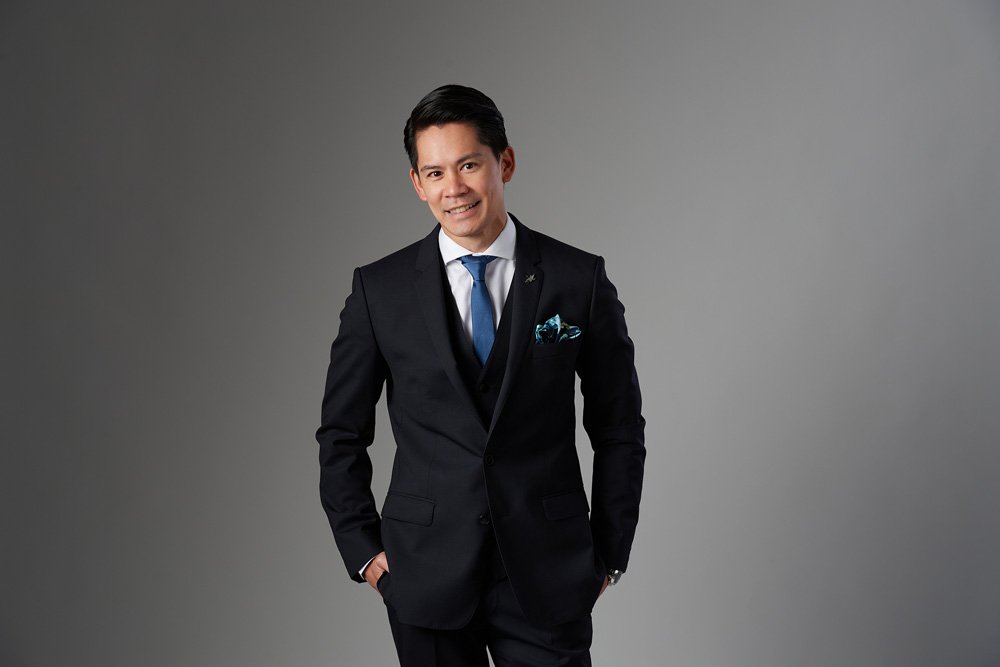 TAIT SATHORN 12, a luxury High-rise condominium located in Prime Central Business District of Bangkok under the concept of 'Live The Best Of Sathorn Life'. Located in the heart of Sathorn Soi 12 with already 75% sold, its unique iconic slope designs are adorned with double-glazed insulated windows with full height curtain walls and centered air gaps to prevent heat and external noise for ultimate comfort and privacy. The condominium also features a rooftop garden on its top six floors totaling over 2,000 square meters which include amenities such as a Sky Lounge, Amphitheater, Sky Gym, Sky Dining, Sky Pavilion, Sky Pool & Jacuzzi.
Raimon Land has been recognized by Thai and international clients for its quality and has received numerous prestigious awards. For example, The Estelle Phrom Phong received awards for BEST LUXURY CONDOMINIUM BANGKOK 2020 and the PEOPLE'S CHOICE AWARD FOR PROJECT OF THE YEAR 2020 from the DOT Property Thailand Awards 2020. "All Raimon Land projects will continue to maintain its excellence in quality and its uniqueness in interior, exterior as well as landscape designs to add beauty to Bangkok's skyline and cityscape." Mr. Korn stated.
As for its business operations, Raimon Land recently implementer a rebranding strategy to be more in line with the company's new vision and strategy, which entails expanding its client base to a new generation. Furthermore, the company will continue to lead the luxury real estate market by combining cutting edge technology with innovative world class designs in every project.
About Raimon Land
Raimon Land is Thailand's leading developer of luxury and super-luxury real estate with numerous outstanding projects to its name.
We are the first developer in the country to provide unprecedented levels of exclusivity to our customers, based on the company's philosophy that is encapsulated by its new vision statement - Luxury Reimagined.
We take pride as the pioneer of innovative concepts, ideas, and designs in Thailand's luxury real estate market through our projects in Bangkok's prime locations. Raimon Land has to date developed over 20 residential and commercial projects throughout Thailand.
Reflecting the company's outstanding success, Raimon Land was named 'Thailand Property Development Company of the Year' by Frost & Sullivan Awards 2019. Visit us at www.raimonland.com
For Further Information:
RAIMON LAND PUBLIC COMPANY LIMITED
3 Rajanakarn Tower, 19th Floor, South Sathorn Rd., Yannawa, Sathorn, Bangkok 10120
Orawan Rattana (Senior Marketing Manager)
Email: Orawan.r@raimonland.com
Tel: (+66) 02 029 1889