Dear Stakeholders,
No one can deny that, in 2020, the COVID-19 pandemic marked a new point in human history through disruptions to most aspects of the world's business, social and economic, life. The pandemic has awoken every one of us to reprioritize the focus in our personal and work lives. In line with this, our company has carefully assessed its outlook moving forward to ensure that all aspects of the business are aligned with a new world in which lifestyle, technology and wellbeing will take precedence in people's lives. In 2021, Raimon Land aims to maintain its position as Thailand's leading luxury developer under a 3 point direction: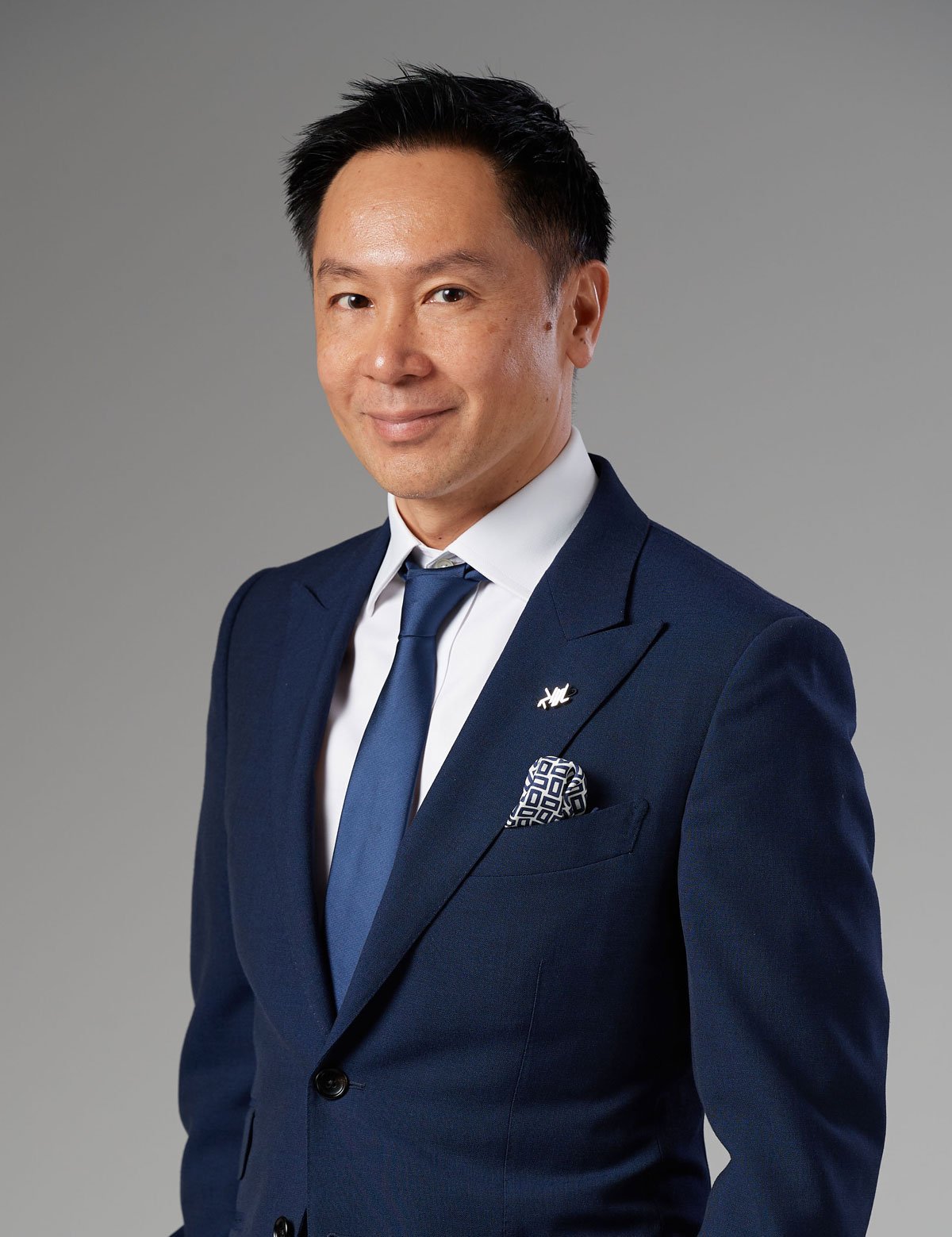 1. Business focus
In the light of a crisis where everyone strives to survive, we reviewed our businesses, performance, capital allocation, and operation processes in order to drive the Company's sustainability and profitability in the next decade. Hence, we decided to separate from non-core and underperforming businesses from our portfolio to focus on delivering value to our stakeholders through two business segments:
Residential real estate
The "Raimon Land" brand continues to be one of the most respected luxury condominium brands in Thailand, and the residential real estate will continue to be our core revenue contributor. In 2020, we set a policy to clear all the old condominium unit inventories while taking a conservative approach to launching new projects. That held us back on launching the project in Sukhumvit soi 38, a condominium development under a joint venture with Tokyo Tatemono. In 2021, we are continuing the policy to clear all the old inventories, including The River, The Diplomat 39 and The Lofts Silom. However, we are aiming to continue launching all projects in our pipeline as soon as the situation has improved.
Commercial real estate
Continuing from the previous year, the Company is developing One City Centre (OCC), an A-graded office commercial development. OCC is one of our projects of which we are most proud, developed under a joint venture company between Raimon Land and Mitsubishi Estate Asia Pte. Ltd. – an investment arm of Mitsubishi Estate Group who is a major player, owning more than 30 office buildings, in the urban development of the Marunouchi district in central Tokyo, Japan. The 61-story One City Centre, on Ploenchit Road, will become the new landmark of Bangkok, with a total leasable area of 61,000 square meters. This will generate recurring income for the Company from 2023 onwards. The state-of-the-art design and latest technologies and facilities will provide comfort, hygiene and great work-life flow to all tenants in order to enhance their productivity after the post-COVID-19 disruption.
2. Our new core values
The COVID-19 has transformed customers' mindsets as well as business implications and core value. At Raimon Land, we believe in delivering the best to our beloved customers with a true understanding of their needs and behaviours. Our core values are focusing on:
01
Customer Centric
Customer satisfaction is our top priority. This value flows down to our project design and all the processes. Every project is the touch point of detail-oriented experts and the maximum level of customer satisfaction.
02
Creativity Centric
All of the Company's projects will be unique and will truly reflect the personality of our customers. Our creative and design teams have incorporated technology into their passion for delivering the next level of superior products and services beyond expectation.
03
Value Centric
being with Raimon Land, we aim to give pride to customers as well as all stakeholders, including business partners, suppliers, shareholders, management and staff. In every aspect, we stand for utmost pride with uncompromising quality.
3. RML new logo and rebranding
In 2021, we will undertake rebranding as one of Raimon Land's core strategies in order to be in line with our vision to be modern, luxurious and sophisticated, as we expand to new target audiences including every generation, particularly younger customers. The rebranding also adds luxury and modernity to a new logo and new tagline – "Luxury Reimagined". With this cool, updated image, the world will see what our customers feel – the uniqueness of being trendy, young and energetic. The new RML logo design with its vertical stripes is deliberately abstract and subtly suggests stability, strength and continuous growth. It also represents our new culture of independence – free, creative and dynamic. We are building a successful and sustainable business behind our happy, energetic and productive team that always values teamwork, because employees are the most valuable asset in a company.
In the following years, our stakeholders will continue to see the results of our investment decisions. Our future projects in the pipeline will be unique, as well as differentiating us from other developers. Most of all, the development decisions will carefully take into account risks and returns for all stakeholders' interests.
On behalf of the Company's Board of Directors, I wish to extend my sincerest gratitude to all our stakeholders – shareholders, customers, partners and employees – for your confidence in and support for Raimon Land during this challenging time, and we look forward to your continued support in the future.
Kris Narongdej
Chairman of the Board of Directors
February 2021