Dear Stakeholders,
As the new Chief Executive Officer of Raimon Land PLC, I am honored to have the opportunity to lead our group into a new era as the top luxury real estate company in Thailand.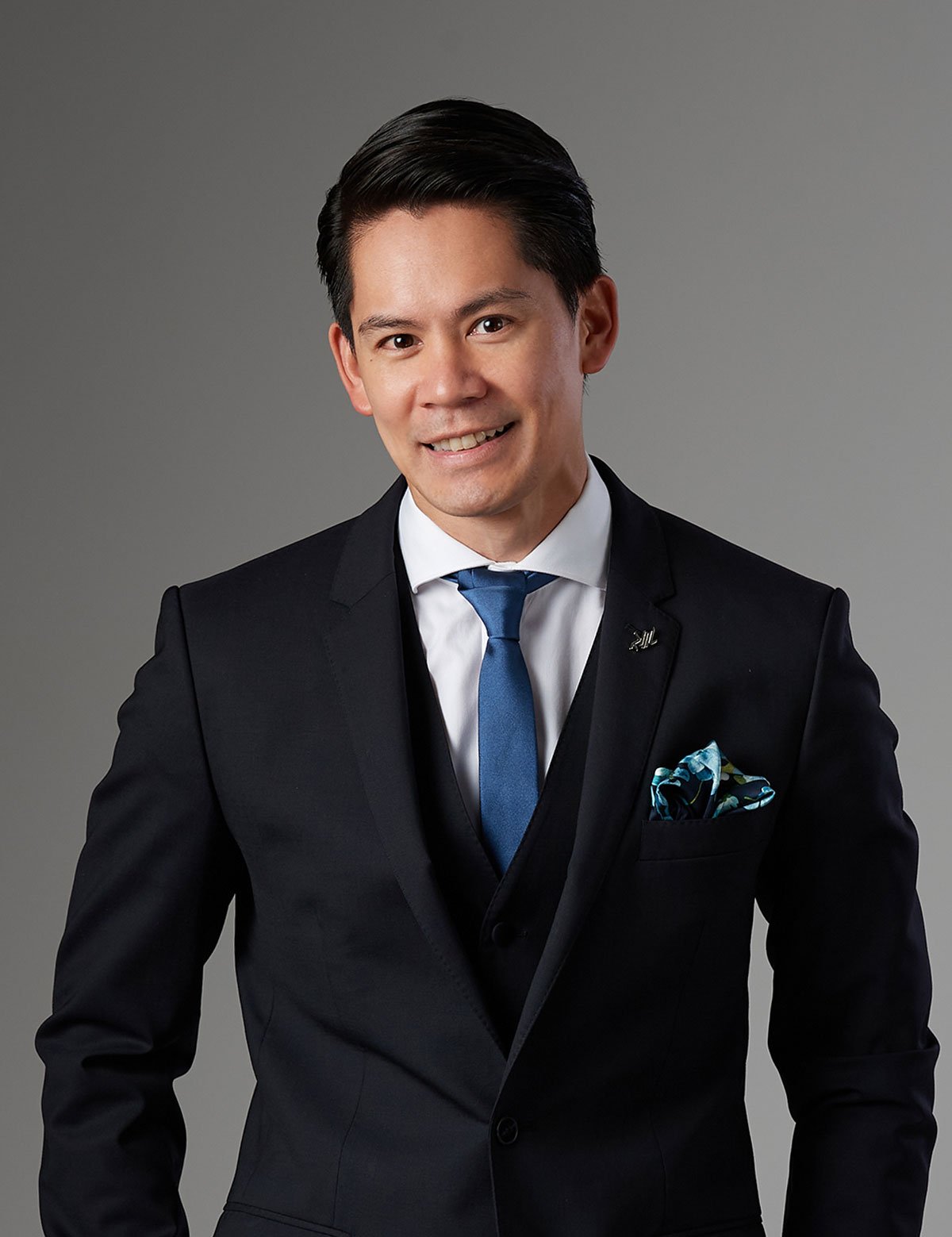 I admit that it is very challenging to take on this important role while the global macro-economic outlook remains slow. However, while technology has become more advanced in every aspect and drive rapid changes in customers' behaviours over the past 10 years, there are as many businesses that thrive on the rising waves as there are businesses facing the problem of not being able to adapt. To me, the COVID-19 pandemic is just a catalyst to uncover the adaptability of each business. During the past year, we have adapted our strategy to focus on core businesses that would contribute stable revenues within the next 2-3 years and to terminate some of our non-core business, such as F&B business in Singapore and a hotel project on Sukhumvit Road in Bangkok.
With the unfavourable economic situation in the background, banks and the money market have tightened their borrowing conditions, and the strengthening of the Thai baht exchange rate has had an impact on foreigners' demand for the Thai housing market. However, in 2020, Raimon Land stood with liquidity and reported revenue from sales of real estate of THB 2,961mn and total revenue of THB 3,171mn. The success streamed from the commitment of our team in executing a strategically changing organisational plan. I want to thank my management team and colleagues for their effort and dedication over the past year.
Our 4 on-going construction projects continue to make progress. Of these, 3 are residential projects and 1 is commercial. The Estelle Phrom Phong and TAIT12, are joint venture projects with Tokyo Tatemono, a well-established Japanese real estate developer, with a total value of THB 9,600mn and on schedule to complete in 2022 and 2023, respectively. The other residential project is The Lofts Ratchathewi, which is a wholly-own development of the Company.
For the office development project, One City Centre or "OCC", is also a primary project of the Company and is a joint venture project with Mitsubishi Estate Asia, another well-established Japanese commercial real estate developer. Rising 61-floors and boasting a large-scale leasable area of over 61,000 square metres, OCC is positioned to be a new landmark of Bangkok. We expect the construction to be completed within the 4th quarter of 2022 and start to realise recurring revenue from 2023 onward.
In the matter of carrying out activities for social and environmental causes, in 2020, the Company donated money and consumable goods to people affected by the COVID-19 situation, and also donated 1% of net profit from 2019's operating result, or THB 793,050, to the "For Better Lives" foundation, of which the Company is the main supporter. Participating in the foundation's activities, the executive managements and employees jointly donate money, food, appliances and books to the students at Wat Sawaitsiraram School, Bangsai District, Phanakhoarn-Sri-Ayudhaya Province. Furthermore, in 2021, the Company is setting a policy and plan for enterprise sustainability which will enable a monitoring system to manage our environmental and social impacts in the long term.
Another major strategy in 2021 is rebranding. Raimon Land is expanding its target audiences to include new generation by refreshing the logo design and corporate colour theme, while still maintaining its position at the forefront of luxury residential design. Apart from that, the Company is launching a luxury high-rise residential project in Bangkok, Sukhumvit soi 38, near BTS Thonglor Station – the 3rd joint venture project with Tokyo Tatemono. The Company is also reaching out to new partnerships in various fields such as investors and landowners to jointly develop luxury residential projects. A high-potential upcoming project is a private ultraluxury residential project and more other projects in the pipeline to be announced.
Raimon Land is taking an adaption strategy to keep accommodating the world's dynamic and ever-changing environment while maintaining a focus on developing luxury and ultra-luxury projects, paying attention to details and quality in all aspects to match lifestyle and customers demand. We aim to incorporate new technology to provide excellent experiences to our customers, in order to continue exceeding their expectations as we move into the future.
Last but not least, I thank shareholders, business partners and all stakeholders for warmly supporting us throughout the years.
Korn Narongdej
Chief Executive Officer
February 2021