Press Releases
08 September 2021
Raimon Land's Luxury Deals Continue at TAIT Sathorn 12 with Only 10 Exclusive Units, Starting at 22x,xxx Baht per SQM and Discount up to 2 Million Baht.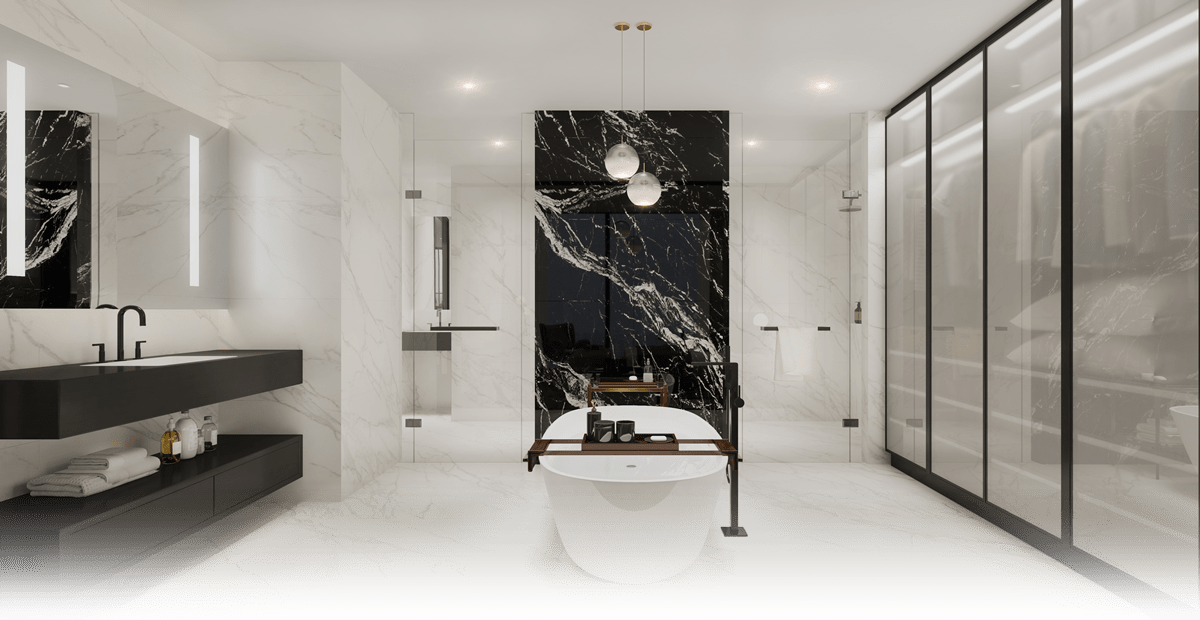 Bangkok – Raimon Land Public Company Limited, Thailand's leading luxury real estate development, embarks on an exclusive deals campaign at TAIT Sathorn 12. The reimagined luxury high-rise condominium in a prime Central Business District location offers prospect residents and foreigners with the exclusive deals solely for 10 units, starting at 22x,xxx Baht per SQM and discount up to 2 Million Baht.
Korn Narongdej, Chief Executive Officer of Raimon Land and Thailand's leader in luxury real estate development, revealed that Raimon Land will extend exclusive campaigns for TAIT Sathorn 12 in response to the positive feedback from both residents and foreigners after the reconceptualization of the new sales gallery of the project.
"The new makeover of the project's sales gallery aims to align with the new fast-paced metropolitan lifestyle that is in tune with our current customers in the luxury segment. We have received highly positive feedback from both our brand loyal customers as well as the young affluents who are seeking for luxury and comfort in the city center. Although Covid-19 has not shown promising signs of recovery and caused most families to work from home, TAIT Sathorn can fulfill and accommodate these current needs by offering the larger and proportionally divided space, and world-class decorations that reflect the luxurious metropolitan lifestyle," Mr. Narongdej added.
The TAIT Sathorn 12, a luxury high-rise condominium with a core concept of "Live the Best of Sathorn Life", ensures the metropolitan lifestyles. Located on Sathorn Soi 12, a prime CBD (Central Business District) and financial district, the property eases transport connectivity and is surrounded by several facilities. Recently awarded as the "Best Luxury Condominium Project – Thailand 2021" by the International Finance, a leading business and finance magazine of the UK's International Finance Publications Limited, TAIT Sathorn 12 ultimately guarantees a world class standard of the project.
The Iconic Slope design of the building creates a special condominium with unique scenery of sky garden, offering complete functions from bedroom, kitchen, working room and living room. The building is installed with Double-Glazed with Full Height Curtain Wall that helps protecting heat and noises. Other facilities include roof-top and 6 floors of state-of-art facilities up to 2,000 SQM such as Amphitheater Lounge, Sunset Lounge, Garden View Reading Room, Private Dinning and Sky Garden. Also, a Multi-purpose Fitness Studio with Techno Gym, Heated Sky Pool with Chlorine-free Water Filtration System, as well as Children's Pool and Jacuzzi, Steam Rooms for Male and Female, etc. are all inclusive of the project.
The exclusive deals of TAIT Sathorn are applicable from Today until 30 September 2021, which include:
10 exclusive units with discount up to 2 Million Baht* - starting at 22x,xxx baht per SQM
Luxury 2-Bedroom units in the middle of Sathorn, starting at 18.8 million baht*
Or additional cash discount up to 300,000 Baht*
Book and sign a contract, receive a complimentary voucher of Bang & Olufsen Audio System value of 1 million baht*
(*Terms and conditions apply)
Interested customers can contact (02) 029 1888, Line Official at @raimonland, or visit us at WWW.RAIMONLAND.COM Virtual visiting and Online Chatting with the sales team are also available at RAIMON iConnect.